DARIAH (Digital Research Infrastructure for the Arts and Humanities) is a pan-european infrastructure for arts and humanities scholars working with computational methods. It supports digital research as well as the teaching of digital research methods. It connects several hundreds of scholars and dozens of research facilities across Europe.
In June 2017, the Eötvös Loránd University was accepted to become a partner of the European network and the Center for Digital Humanities is taking the lead in cooperating with DARIAH.

CLARIN ERIC (Common Language Resources and Technology Infrastructure, European Research Infrastructure Consortium) is a pan-european research infrastructure which aims to offer language resources and software tools for natural language processing to researchers in the humanities and social sciences. The tools help perform such tasks as syntactic and semantic analyses, speech recognition, search for proper names or recognition of situation descriptions.
In collaboration with particularly two sections, HunCLARIN and CLARIN-PL, the Center for Digital Humanities has already started developing its linguistic-oriented projects.
Relaunched as a joint effort of CLARIN ERIC and DARIAH-EU, the DH Course Registry encourages enrolment in DH classes and showcases DH courses. Students, lecturers and researchers can search the database on the basis of disciplines, location, ECTS credits or the academic degrees that are awarded.
For each country, a dedicated National Moderator is appointed to ensure the accuracy of the database, curate the data and reach out to students and lecturers. Currently, the dedicated National Moderator for Hungary is Gábor Palkó, vice director of the Center for Digital Humanities.
If you have any questions or problems regarding the DH Course Registry, you can use the contact form on the official website or you can send an email to digihum@elte.hu.

CenterNet is an international network of digital humanities centers formed for cooperative and collaborative action to benefit digital humanities and allied fields in general, and centers as humanities cyberinfrastructure in particular. CenterNet exists to help DH Centers navigate and thrive in this complex landscape by focusing on the kinds of issues that only arise when you have a Digital Humanities Center, or would like to create one.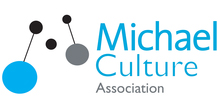 Michael Culture Association gathers a strong network of more than 100 public and private organizations from all over Europe. Key actor in the promotion and valorization of the digital cultural content, Michael Culture develops tools and services for cultural institutions and the general public.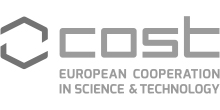 COST is an EU-funded programme that enables researchers to set up their interdisciplinary research networks in Europe and beyond. They provide funds for organising conferences, training schools, short scientific exchanges or other networking activities in a wide range of scientific topics.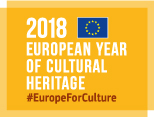 The aim of the European Year of Cultural Heritage is to encourage more people to discover and engage with Europe's cultural heritage, and to reinforce a sense of belonging to a common European space. The slogan for the year is: Our heritage: where the past meets the future.

UK based software company founded in the year 2000, providing leading edge productivity tools for XML software developers conforming to the W3C standards. Developers of the world leading XML Data Binding application for generating C++, C#, Java, VB.Net and Visual Basic 6 code from XML Schema, which is now part of Liquid XML product suite.

With two-decades expertise in the field of cultural heritage and knowledge management IT, Qulto's IT systems cover the needs of libraries, museums, archives, publishers, touristic and scientific institutions, eg. integrated management systems, digital collection management, content services, attraction development.
Solutions are assembled from modular components, which communicate with each other according to international standards. Cultural and science related software, hardware and content solutions (named as 'cultware') are unified under this brand, which together make up a coherent whole.